ALL SPPG Spring Term 1 courses at Saint Mary's University of Minnesota will meet online starting January 3, 2022. For the most recent information, visit the official page for COVID-19 Updates.
Remote Teaching Resources for Faculty
A variety of circumstances may take some of your students out of class or require teaching from off-site with little notice. In that event, Saint Mary's University of Minnesota has prepared the following resources to help you continue your teaching and being present to students throughout the emergency. Please take the time to review the four tabs below. They pertain mainly to taking existing classes or students online in one form or another. If you have additional ideas or questions we can address on this site, please email CELT@smumn.edu.
Please note that Saint Mary's expects all students to follow rules of "Netiquette" in online courses. Please see this document for those expectations.
We have a number of new Zoom resources listed on our Resources Tab below.
This page will change and evolve as we add more information. New additions since its initial launch will be bolded.
This tab covers things you can do right now to prepare for continuing your classes in case of an emergency. The other two tabs offer strategies and tactics for dealing with individual student absences, which will require finding ways of including students who cannot be in class and physical campus closures, which will require finding ways of moving your instruction totally online. 
Expectations
 The university asks that faculty teaching face-to-face courses — full-time or course-contracted — take the following steps as soon as possible:
Be familiar with Saint Mary's COVID-19 response website and the Remote Teaching Guidelines on this site.
Check your Saint Mary's email account daily.
Expect to navigate these events as a community. Updates will come via email and the Saint Mary's Today. 
Ensure the university has your emergency contact information loaded into its Connect system.
Verify your home computer equipment and internet access meets university minimum standards for online work. Test your broadband internet speed. Download speeds of 3Mbps or higher and upload speeds of 3Mbps or higher will allow the use of most of the suggestions on this site. If you need a laptop, camera, or microphone, contact helpdesk@smumn.edu.
Expect that you will be supported by the university in the steps that need to be taken to continue instruction online or to absent students. See the list of support contacts on the right hand side of this page. They will be dedicated to helping you solve problems and incorporate the necessary technology to teach during difficult times.
Complete the preparedness checklist below.
Preparedness Checklist
If you are relying on a university laptop for its microphone and webcam, take it home each night, in case of sudden closure.
Familiarize yourself with IT's guidelines on working from home.
As soon as possible:

Review and practice the essential features of Canvas. Log into your Canvas course
Set up a free Zoom account and log into Zoom. Create and participate in a test Zoom call. Practice using your camera and microphone and how to record meetings to the cloud. (Note that the free Zoom account supports one-on-one meetings of any length. Meetings of more than two are limited to 40 minutes. This limitation is lifted on licensed accounts. If you need a licensed account and greater capacity for your course, please fill out this form from IT.)
Set up a free Flipgrid account.
Create a test recording using the Panopto account provided by the university in your Canvas course.
Communicate and Plan
Communicate with your students right away:

Even if you don't have a plan in place yet, communicate with your students as soon as possible. Inform them that changes are probably coming and where they can expect to find out about those changes: E-mail, Canvas so you can get them more details soon.

Consider realistic goals for continuing instruction:

What do you think you can realistically accomplish during this time period? Do you think you can maintain your original syllabus and schedule? Do you hope students will keep up with the reading with some assignments to add structure and accountability? Do you just want to keep them engaged with the course content somehow?

Review your course schedule to determine priorities:

Identify your priorities during the disruption — providing lectures, structuring new opportunities for discussion or group work, collecting assignments, etc. What activities are better rescheduled, and what can or must be done online? Give yourself a little flexibility in that schedule, just in case the situation takes longer to resolve than you think.

Identify your new expectations for students:

You will have to reconsider some of your expectations for students, including participation, communication, and deadlines. As you think through those changes, keep in mind the impact this situation may have on students' ability to meet those expectations, including illness, lacking power or internet connections, or needing to care for family members. Be ready to handle requests for extensions or accommodations equitably.

Pick tools and approaches familiar to you and your students:

Try to rely on tools and workflows that are familiar to you and your students, and roll out new tools only when absolutely necessary. If a closure is caused by a local crisis, it may be already taxing everyone's mental and emotional energy; introducing a lot of new tools and approaches may leave even less energy and attention for learning.

 

During the next 1-2 weeks, plan to test specific technology tools in each of your courses that will help support remote class learning experiences. It is okay to tell students you are testing these tools or strategies in preparation for the potential of remote classes.
When possible, use low-bandwidth options, and limit lengthy videos when possible. Students may have limited data plans. Emphasize that group Zoom meetings, for instance, have a call-in option.

Reach out to the Writing Center for help in adapting writing assignments. 

Any faculty member whose courses involve writing projects will be supported as they transition into online teaching

.  

A variety of supports will be available, including, but not limited to: developing peer review guides for students; providing targeted writing feedback to students; reviewing writing projects; creating resources specific to the course assignment; and discussing specific writing topics with students.

The Library will provide services and resources online for scholarly support to our faculty, staff, and students. We have created a guide to our Remote Access Resources

to aid you in using library materials while away from campus.

Liaison librarians

will be available for consultations via phone or email for those with questions and concerns. Interlibrary loan may have delays and/or spotty availability due to library closures. 
In the event of a widespread emergency, individual students may be unable to come to class due to factors beyond their control. You may also find some students who are reluctant to come to class. This tab summarizes some strategies for helping these students continue learning in your class.
Expectations
In the event that a student is uncomfortable coming to class in the context of the emergency, the student should communicate with their professors to express their concerns. Within standard policy with respect to absences, professors can make allowances for the student as deemed appropriate, while ensuring the academic integrity of the course. Before any substantial changes are made to curricular delivery, faculty should be consulting their respective dean.

In the event that a student is sick, quarantined, or otherwise homebound OR to prepare for students who may find themselves in such a situation in the future, consider the strategies below.
Expect that you will be supported by the university in helping students who must be absent from your class. See the list of support contacts on the right hand side of this page. They will be dedicated to helping you use the necessary technology to help your students.
Strategies to include absent students in class meetings
Consider using Panopto to record lectures and class discussions for students who may not be able to attend.
Consider using a free Zoom account to allow students to attend class "virtually". (Note that the free Zoom account supports one-on-one meetings of any length. Meetings of more than two are limited to 40 minutes. This limitation is lifted on licensed accounts. If you need a licensed account and greater capacity for your course, please email the Help Desk.)
Post announcements in Canvas to notify students of Zoom meetings or course revisions.
Providing options for handouts, assignments, discussions, and exams
Think about how you could incorporate alternative course materials and adapt assignments to suit online learning in case of an extended emergency.
Help links:
Saint Mary's Help Desk: helpdesk@smumn.edu)
Canvas 24/7 support: Log into Canvas, and from the left side navigation, click Support and then click Chat with Canvas Support.
In the event of a physical campus closure, Saint Mary's is committed to helping students continue and complete classes through online learning with as little impact as possible to their educational plans. Instructors should pay close attention to university communications and attempt to connect with students at regularly scheduled class-times or through asynchronous methods online.
Don't expect your efforts to move online to be perfect. Typically online courses take weeks to build with an instructional designer.
Some classes will be more difficult to emulate online than others. For some tougher cases — like music, labs, and performance-based classes, check below for some beginning ideas. For a more advanced set of tutorials, consider checking into the ACUE's online teaching toolkit, which is quite good.
In general, for a short-term closure, try using synchronous online methods to hold class meetings online and require students to hand in assignments, receive feedback, and receive grades online. For more extended closures involving whole classes online, asynchronous methods are worth investigating.
Expectations
If one or more Saint Mary's locations have to close due to an emergency for a prolonged period of time, instructors will be asked to continue instruction in existing classes online 

(as long as the faculty or students are well enough to instruct).

It is understood that face-to-face instructors have varying levels of skill in teaching online, and moving instruction online in the event of an emergency will be a challenge to both students and faculty. No one expects parity between emergency online learning and face-to-face learning, but we expect instructors to do the best they can using the resources provided — as well as using each other as resources.
Expect that you will be supported by the university in delivering classes online. See the list of support contacts on the right hand side of this page. They will be dedicated to helping you conduct your courses online and will be available during any physical campus closure.
If you have not taught much in Canvas, familiarize yourself with basic Canvas and Panopto features.
Strategies
Online communication
Have a consistent communication strategy to avoid confusion. We recommend using email and the

Announcement

tool within Canvas. 

Inform your students where to locate course information on your Canvas course site and provide detailed instructions for assignments, online meetings, and technologies.

As much as possible, try to create and confirm new content is accessible. For students who may need screen readers, use SnapVerter to convert PDFs to a readable format.
Post your syllabus on your course site  and update it with course changes as needed. Here's how to post content on Canvas.

 

Follow

best practices to build community and hold online discussions

.

Add an image to your

Google

and Canvas profiles, if you have not already done so. 
Substitutes for class meetings
Meet virtually over

Zoom

to hold online synchronous classes and office hours. In Zoom, you can see each other, share your computer screen, poll students, have a live chat, and have breakout rooms for small group discussions. (Note that the free Zoom account supports one-on-one meetings of any length. Meetings of more than two are limited to 40 minutes. This limitation is lifted on licensed accounts. If you need greater capacity for your course, please fill out this form from IT.)
If your class meetings typically rely on lectures, you can record a narrated presentation on Zoom, Panopto, or share a PowerPoint with narrated slides. Recording long lectures is not recommended. Here are some tips on how to redesign them.
Host phone-based audio conferences for small classes. You can use Zoom to set up quick video or audio conferences, just like a conference call.

For lab sections, consider virtual labs online or provide alternative activities in place of the lab.

Consider substituting class time with readings or online materials, and then follow-up with an online discussion using discussion board or FlipGrid.
Distributing, collecting, and grading student work
Suggestions for labs and music courses and other experiential learning activities
Research and tools from Management and Organizational Behavior Research on how to move experiential learning in that discipline online.
Inside Higher Education article on how institutions are approaching scientific research during COVID-19

(Carroll College) "Many of our science faculty are planning to demonstrate experiments via video and then will provide results/data sets to groups of students electronically for them to analyze and do lab write ups. If they are just starting an experiment, faculty will provide the background material/study context and then students will develop a proposal on study/experimental design and analysis."

(Philadelphia University) "

Regarding lab, one of the option is to deliver it through video demonstration that already prepared by scientific website, through case discussion and group discussion."

(Moravian College) "While it's not ideal, music lessons can be done using distance technology.  I can't imagine a distance alternative for ensembles, to be honest."

"Music theory and history can easily be done via distance — especially using video conferencing technology, such as zoom.  I taught a class last fall this way (admittedly, it was an independent study), but we were able to listen together to the music and talk about it."
"Musicianship (ear training, sight singing) is harder, but again not impossible.  It helps if the students have a video conferencing technology such as Zoom or google hangouts and access to a piano or keyboard. They can take dictation on a piece of staff paper, take a picture, and upload it for review by the instructor."
In an emergency, you often need to get your class, and materials, online as soon as possible. Students will be supportive of these efforts. As soon as you can, however, you should also make sure that the materials you put online are accessible to everyone in your course. It is also our legal responsibility, according to the Office of Civil Rights. This page provides some instructions, tips, and ideas for ensuring everyone has access to succeeding in your course.
Please know how to provide extended time for students with accommodations through Access Services (text, video).
Overviews
Texts
Read&Write Resources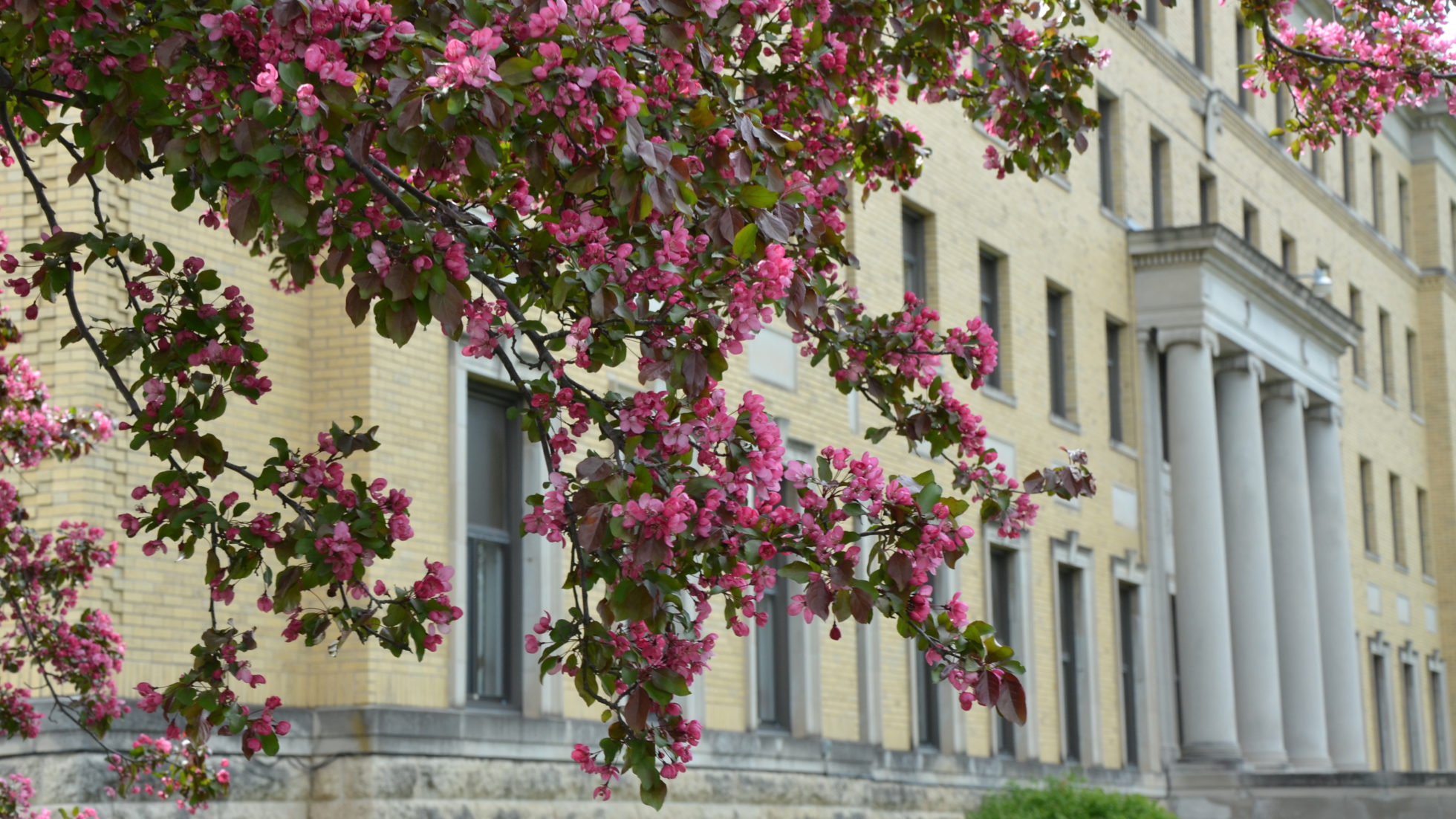 Support Contacts
Saint Mary's Help Desk helpdesk@smumn.edu
Canvas 24/7: Log into Canvas, click Support, and then click Chat with Canvas Support.