Professional Learning Communities at Saint Mary's University of Minnesota
The Center supports several Professional or Problem-Based Learning Communities (PLCs). These groups welcome faculty, staff, and sometimes even students to pursue topics of interest and improve teaching, learning, and institutional culture at Saint Mary's University. The PLC commitment is simply to come when you can and leave when you must. So you can sign up for invites and updates even if you don't think you can make all or even some of the sessions.
All PLC's welcome all members from across the University. Most PLC sessions will be held via Zoom, though opportunities to hold in-person sessions will be explored as needed.
---
BLENDED LEARNING AND TECHNOLOGY (BLT) PLC
This group looks to explore the intersection between teaching, learning, and technology. The PLC seeks to understand and apply academic technologies to their courses (face to face, blended modality, or online).
Meeting Details:
Every other week, starting Monday February 7, 2022 
On off weeks, faculty are encouraged to gather informally to practice and discuss PLC topics.
Resources: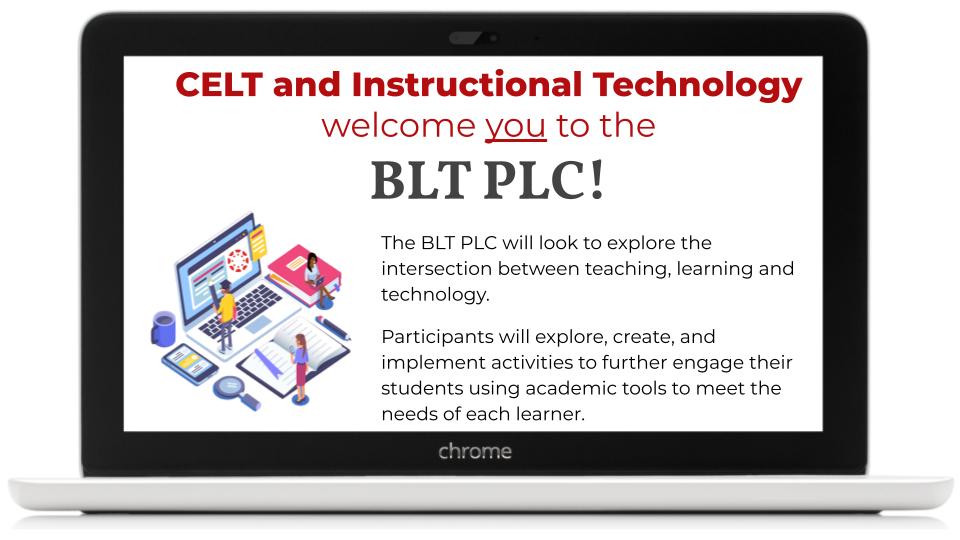 ---
UNIVERSAL DESIGN FOR LEARNING (UDL) PLC
This group aims to explore the universal design for learning (UDL) concepts and theory. Ongoing discussion and reflection will guide the application and implementation of UDL concepts into current course work. One hallmark of this PLC will be to design exemplars to share with the university community on an ongoing basis. 
Meeting Details:
Every other week, excepted start: February/March 2022
Resources: