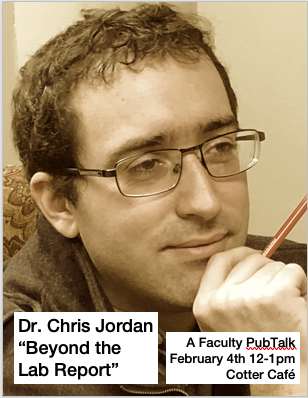 Join us February 4th at noon in Cotter Café for the next Faculty PubTalk: Chris Jordan's "Beyond the Lab Report"
Your feedback is important as the LMS Task Force continues work on selecting a new learning management system for the university. As we wrap up demonstrations from our three vendor options, we're working to compile your suggestions and make an informed decision.
Calling all learning management system users: We will have three vendors demonstrating — on our Winona and Twin Cities Campuses and through virtual broadcasts — their learning management systems during the next couple of weeks. We hope that faculty, staff, and students will attend and provide feedback during these demonstrations.